Our staff's commitment to you
Our staff is committed to providing support, compassion, information, and direction as needed to all members of our community, their families, and friends who are dealing with loss and grief.
Our Mission Statement
"To Serve All Families With A Compassionate, Helpful, And Loving Spirit"
Crowell Brothers - Norcross/Peachtree Corners
Crowell Brothers - Buford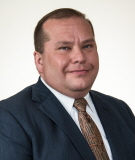 Kenny Jacobs
Buford Chapel Manager
kenny@crowellbrothers.com
Kenny Jacobs is from Darlington, South Carolina and currently resides in Buford, Georgia. He has been married to Monica Montgomery Jacobs for 18 years. Kenny has been in the funeral service business since 1993 and has been licensed as a Funeral Director/Embalmer since 1998. Kenny is a member of the Pi Sigma Eta National Mortician's Fraternity, a certified Crematory Operator, a member of the Buford Masonic Lodge #292, a member of Sugar Hill church and a member at large with the Buford Business Alliance. Kenny enjoys taking care of the families which have placed their trust in Crowell Brothers Funeral Homes & Crematory. He loves what he does.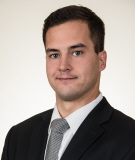 Brit Crowell
Buford Chapel Funeral Director/Embalmer Apprentice
brit@crowellbrothers.com
Brit started working for Crowell Brothers Funeral Homes & Crematory in 2012. He is a 2012 graduate from Maryville college where he earned his degree in Business Management. He is also a 2016 graduate of Gupton-Jones College of Funeral Service, certified Crematory Operator through the International Cemetery, Cremation and Funeral Association (ICCFA). Brit resides in Duluth and enjoyes hiking with his dog and reading.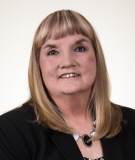 Debbie Gilleland
Greeter
Debbie joined Crowell Brothers Funeral Homes & Crematory in 2015. She retired from Gwinnett County Public Schools after 25+ years as a Dispatcher in the Building Maintenance Department. Debbie resides in Lawrenceville and has two adult children and four grandchildren. She enjoys all sports and especially attending her grandchildren's sports activities. She is a member of Sunrise Baptist church and loves sharing God's word with her grandchildren.