Obituary for Morgan Elyse Clement
~A Celebration of Life~


Morgan Elyse Clement, a precious Child of God, 19 years young, earned her perfect Angel Wings on Wednesday, December 5, 2018. She was finally able to run, and did so joyfully, straight into the arms of her King. Can't you just see it! Her body fully healed, and magnifi-cent crown that was all aglow, with her beautiful red tresses flowing behind her, as she danced ably on a most glorious Street of Gold. She is now home with Jesus, and her grand-father, as well as countless BFF's who were awaiting her arrival in Heaven.
Morgan was born in Atlanta, Georgia, on February 15, 1999 to her loving and devoted par-ents, Kevin and Sara Clement. She has left a lasting and beautiful imprint on the their hearts and will be greatly missed by them, as well as by her beloved sister Bonnie, and grandparents David and Gretchen Smith, and Joy Lukos. Morgan was preceded in death by her paternal grandfather, Glenn Clement. The lives of her family members are so much richer for having loved, and been loved by, their precious Morgan. They truly celebrate her victory in Jesus but their hearts will forever ache from her loss. They cling to the truth they will one day be reunited for all eternity!
Shortly after birth, Morgan was diagnosed with Aicardi Syndrome and was given a life-expectancy of three months to six years. Due to the prayers of many, her dedicated medi-cal teams, and her family's selfless and unconditional love, support, and sacrifice, Morgan lived for 19 years and led a full and meaningful life. Her family also provided support, hope and inspiration to countless other families with children diagnosed with the same condi-tion. The Clement family was, and is, a beacon of light to the scores of people who have watched them navigate a steep and winding path through heartache, heartbreak, hard days, sleepless nights, and immense challenges. They have modeled for us what it means to fully live out your faith and to find joy in all circumstances. They, along with their beloved Morgan, have given us all a deeper understanding of what sacrificial, Christ-like love truly is. It is hard to imagine that a life could ever have more meaning that that!
Society may not always view those with disabilities or physical "imperfections" to be perfect, but Morgan was. While challenged by her physical and medical issues, she was to her fami-ly, and to many others, perfect in soul and a steadfast teacher in so many ways. With this child came, for many, a much stronger faith and a deeper, richer love. There was a special purpose for her life and we can now begin to see the profound and lasting impact she has had on those she leaves behind. In Psalm 139, David mentions three things that are true for every person ever born. 1~God created me. 2~God saw me. "Your eyes saw my unformed body. 3~God planned my days. These things were true for David, for Morgan, you, me, and for everybody. At first glance, it is probably hard to reconcile the image from Psalm 139 "that God knits us together in our mother's womb" and the reality that some babies are born with any type of disability. In a perfect world, that would not happen but it does hap-pen since we do not live in a perfect world. We live in a fallen world that is far from perfect. But that does not change the fact that every life is a gift, has meaning, and is to be cherished.
Above all, Morgan loved being with her family, and her mark upon their lives in indelible. Special moments together over the years included trips to see her grandparents in Florida and Myrtle Beach, going to Disney World, the movies, and of course, watching the Patriots play with her dad. She dearly loved listening to her sister Bonnie sing. Oh, how she adored her sister! Morgan was a member of Rising Church and loved attending with her family. A highlight of each year was attending Rising Weekend with her church family where she was able to be a part of everything they did, including riding Go Karts! Morgan attended Lake Windward Elementary, Duluth Middle School, and Oakland Meadow. She loved going to school where she had a chance to interact with her peers, go shopping each week, and par-ticipate in Special Olympics a few times a year. Morgan adored her teachers and nurses and the feeling was mutual. She also shared her love of all things Star Wars with her teachers, nurses, and classmates.
God invites us to view life as He views it; precious, bears the mark of His image, and it is eternal in nature. That is how the Clements have viewed Morgan's life. They knew she was a priceless and precious gift from God. They celebrate the fact that this body and mind that were once so restricted have been set free. They celebrate her life. They celebrate the love shared. They celebrate grace given. In the presence of God, they believe Morgan is able to operate at a capacity unlike anything she has ever experienced here on earth. No more Aicardi Syndrome, no more pain, no more seizures, or limitations of any kind. In God's presence, what was true on earth in no longer true. Together, we celebrate and acknowledge the eternal value of human life. Fly free, sweet child, fly free.
The family will receive friends on Saturday, December 15, 2018, from 2:00-4:00 pm, at Crowell Brothers Funeral Homes & Crematory Buford Chapel. The following day, Sunday, December 16, 2018, a Celebration of Life service will be held, at 5:00 pm, at Sugar Hill United Methodist Church, 4700 Nelson Brogdon Blvd NE, Buford, GA 30518. Online con-dolences may be expressed atwww.crowellbrothers.com. Arrangements entrusted to Crow-ell Brothers Funeral Homes & Crematory, 201 Morningside Drive, Buford, Georgia 30518. 770-945-9999.
In lieu of flowers, please consider making a donation in memory of Morgan to one of the following charities: "Focus + Fragile Kids" or "Carolina Point", (a Young Life Camp). Ris-ing Church has provided all three of these links on their website for your convenience. You may go to: https://www.risingchurch.org/giving/ . From there, scroll down and click "Give Online". On the next page, you will see "Give To". Click on the drop down arrow and you will find both options as indicated next to "Morgan Clement Memorial".
*Purple was one of Morgan's favorite colors. Violet is her birth flower, amethyst her birth-stone, purple is for epilepsy awareness, and one of the colors for Aicardi Syndrome. Should you have purple (or pink), and wish to wear it to her services, that would be a beautiful way to honor her memory and a special gift to us all.
Rest in Peace, Sweet Angel…for now you are Heaven's very special child….and until we meet again…. may God hold you safely in the palm of His hand.
He will cover you with His Feathers. He will shelter you with His Wings. His faithful promises are your armor and protection. Psalm 91;4 NLT
To send flowers or a remembrance gift to the family of Morgan Elyse Clement, please visit our Tribute Store.
Previous Events
Visitation
Crowell Brothers - Buford
201 Morningside Drive
Buford, GA 30518
Memorial Service
Sugar Hill United Methodist Church
4600 Nelson Brogdon Blvd NE
Buford, GA 30518
Memorial Contribution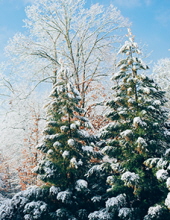 Thank you for sharing your
memory of Morgan
Provide comfort by sending fresh
flowers from our local florist.
No thanks, please don't show me this again.